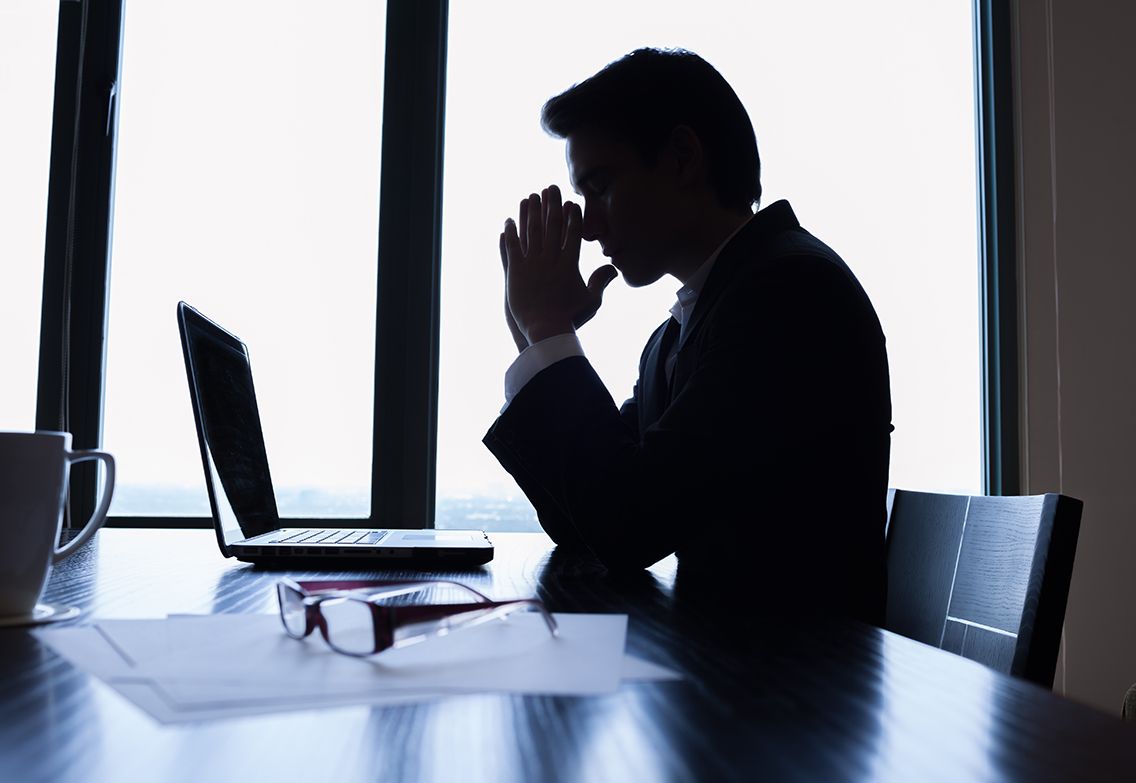 Everyone suffers from death, grief and loss at some point in life, but everyone experiences grief differently. It can be an overwhelming, all-consuming issue that overflows into every facet of life, depending on the loss. Moreover, dealing with grief can be an uncomfortable topic for co-workers, managers and supervisors, all of whom are tasked with navigating the balance between compassion and productivity.
When considering the depth and breadth of the impact of grief on employee personal and professional lives, it adds to the need for employers to consider how to account for grief in the workplace. Most workplaces offer bereavement leave for death of a spouse or close relative, but this is usually less than a week. While this may allow for time to attend a service, it certainly is not enough time to recover from the emotional pain that accompanies a loss. This not only takes a toll on the individual, but can also deeply impact one's focus and concentration and reduce overall workplace effectiveness.
The impact of grief in the workplace
In 2018, the Grief Recovery Institute reported grief cost employers an estimated $113.27 billion in reduced productivity and on-the-job errors. These precipitating events included death of a loved one, divorce, family crisis, financial loss, death of colleagues and friends, major lifestyle changes, loss of a pet and other losses. This estimate continues to rise each year when taking into account inflation, employee demographic changes, and an aging workforce.
Grief can also impact the workplace beyond financials. It can upset workers and dampen the work environment. The business itself must continue to operate under the "business as usual mindset," which can be difficult for the grief-stricken employee and co-workers. When an employee feels unsupported by a supervisor or employer, the grief process can be prolonged, while employees who feel supported in the workplace are more likely to experience improved recovery times at home and in the workplace.
Recognizing grief
Grief is as unique as the person experiencing it, and grief can vary with each loss. Some may find it very difficult to return to work, while others may find it necessary to return to a work environment to keep busy and divert their attention from grieving. Others still may simply want to get back to a typical routine and avoid special activities or remembrances as a way to help them put the loss behind them.
There are numerous benefits to returning to work. This includes helping the bereaved employee return to a known safe environment surrounded by friendly colleagues, creating a regular routine, providing a place to take one's mind off the loss, and completing tasks and projects aid in raising self-esteem and self-confidence. However, returning to work can also have its challenges. Many employees report poor concentration and memory, feelings of exhaustion from sleepless nights and carrying heavy emotions, feelings of depression, and a short temper as a result of grief. Employees may also report difficulty with showing or experiencing joy, headaches, chest pain, sore muscles and digestive distress.
How management can respond
Since grief can take many forms, it is important to have a plan for responding to grief in the workplace. Acknowledging the grieving employee's loss and grief is an important first step in preparing the employee for returning to work. Ask about specific things you might do to help. For example, does the employee want information about their loss shared with colleagues? Or would an adjustment in work schedule be helpful? Other supports, such as added breaks, adjusted expectations, and someone to help catch errors, all with assurance that performance reviews will not suffer can be helpful for the employee as they return to work, may be warranted. In addition, gestures such as acknowledging the death with a note or flowers from management or co-workers, or sending a workplace representative to the funeral can be helpful in conveying the company's condolences.
It is also important to recognize that grief can take time for an employee to navigate. Be patient, compassionate and available to listen. Allow for an employee to have time and space to grieve when needed, especially early on, but also create an environment where work can still progress. In addition, certain days, such as birthdays, holidays and anniversaries can be triggers for new waves of grief for an individual. Be sensitive to these times when they come and provide a space for the employee to grieve and return to their work. If an employee is not coping well, showing significant signs of depression, or is showing grief beyond a normal range of emotions seen in others, consult with your EAP for counselor or ways to help your workplace.
How co-workers can respond
Co-workers can also be impacted by the grief of a colleague. Often, co-workers simply need to recognize that grief is not related just to death, and may unintentionally minimize other forms of grief, such as those listed above. Simply listening for a moment, while requiring a little more emotional energy, can be helpful for the co-worker to accept and gain additional perspective toward their loss, which ultimately reduces the stress of the loss. The simple question, "how are you?" can be profound, particularly when followed with a listening ear. Avoid adding any of your own experiences into your conversation unless invited by the one grieving.
In addition to listening, providing help with tasks and work projects can be a helpful way to show support for a grieving co-worker. If someone says, "let me know if you need anything," a griever is unlikely to actually make that call. Instead, offer to perform specific tasks to aid in the workplace, such as assisting with a project or bringing them lunch.
Get help
Though grief can impact anyone in the workplace, showing compassion and empathy can help create a comfortable atmosphere during a painful time. Because grief is an individual experience, an employee assistance program can be a great resource for both the employee and leaders to consult on specific needs of the individual and the workplace. Remind your employees that EAP counselors are skilled professionals and willing to work with grief, along with many other issues that may arise in employees personal and professional lives.