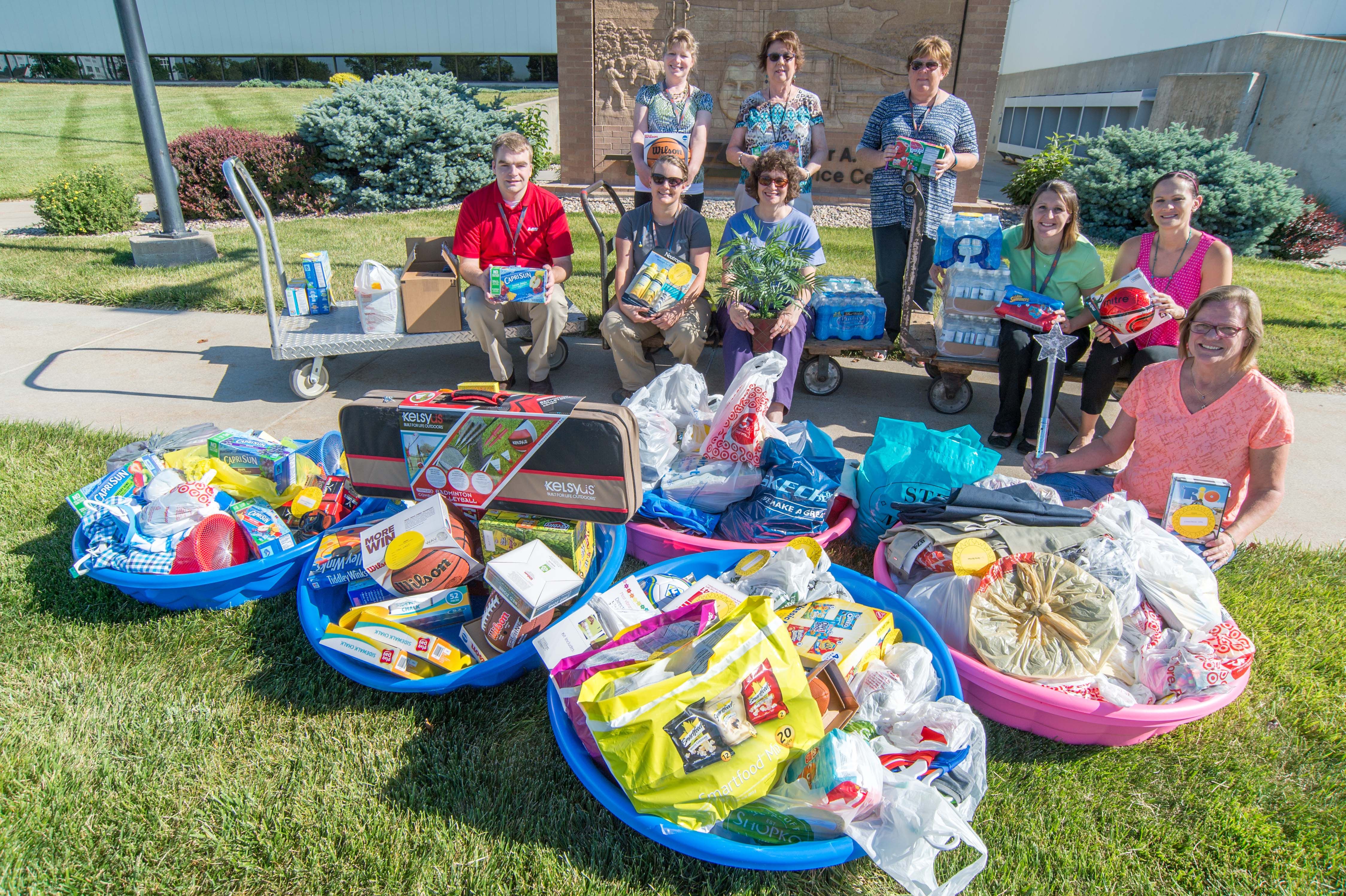 This year, Lincoln Electric System celebrated 50 years of serving Lincoln and the surrounding area. While the locally owned utility may be best known for powering the homes and businesses in our area, LES employees also bring light to the communities they serve in a somewhat unexpected way — through charitable giving.
Tiffany Mousel, LES community outreach specialist, shared that the spirit of giving among LES employees has thrived for almost as long as the utility itself.
"The tradition of serving the community in this way continues to be passed down from veteran employees to the younger generations as they become part of the workforce," she said.
For decades, LES employees and board members have invested their time and money to support a number of local charities, including the Food Bank of Lincoln's BackPack Program, Junior Achievement and the United Way/Community Health Charities campaign.
Strongly supported by the executive team, LES' nearly 500 employees have donated close to $80,000 annually for the past three years to the nonprofit organizations this campaign helps to fund, Tiffany said.
But employee desire to assist those in need extends even further. A representative from each division within the company serves on the utility's Community Services Committee. They meet once a month and their mission is to stay informed of issues affecting the greater Lincoln community. The committee then rallies their colleagues to give through creative and thoughtful methods.
One such idea is the annual summer clothing and supply drive for Cedars Home for Children, held during a time of year when donations can be modest. Another recent addition to the LES Community Service Committee's toolkit has been the food and supply drive for the Capitol City Humane Society. This year's drive requested employees bring in old T-shirts and shoe boxes to be used as sleeping material for the animals in the shelter's care.
"To achieve a culture of giving at this level takes a team of very dedicated and hard-working people," Tiffany said. "They must be committed to the cause and up for a challenge, which makes the accomplishments all the more rewarding."
A Continuum member company since 1979, LES also understands the importance of taking care of its employees and their family members.
We congratulate LES on a successful 50 years and for creating an organization where employees are empowered to help themselves and others.
To watch short videos highlighting achievements throughout the utility's history, visit LES' YouTube channel at LESvideovault.