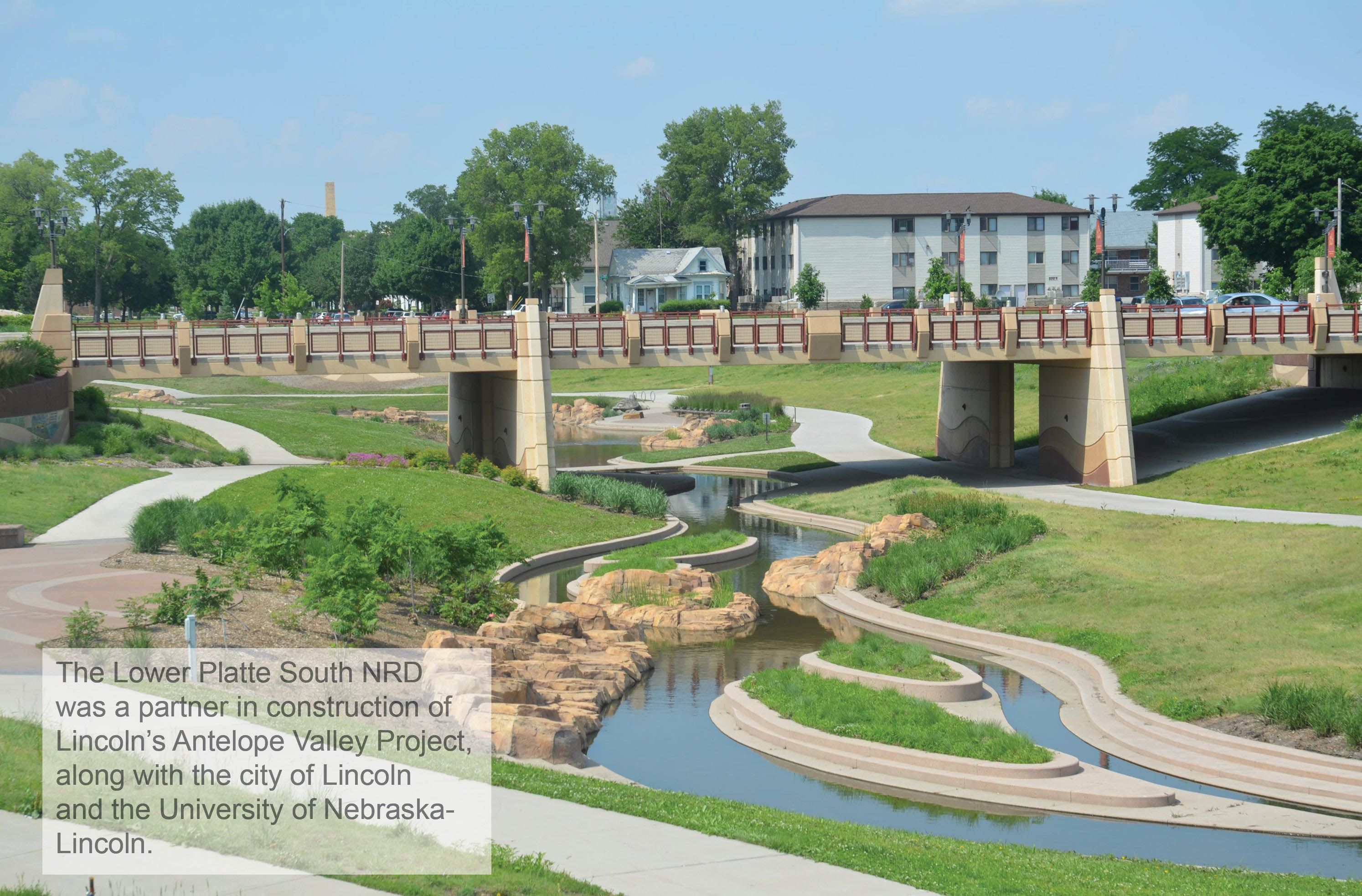 Tree planting, flood protection, wildlife habitat, recreational lakes and trails are just a few of the things the Lower Platte South Natural Resources District is charged with overseeing.
Formed in 1972, this Continuum member company is one of 23 districts in Nebraska whose mission is to manage the state's natural resources. This is no small feat when one considers that the breadth of the Lower Platte South NRD's district totals about 1 million acres across most of Lancaster and Cass counties and smaller parts of Butler, Saunders, Otoe and Seward counties.
"The NRD is local government protecting local natural resources," said Mike Mascoe, Lower Platte South NRD public information specialist.
Nebraska is the only state in the U.S. that protects its natural resources using locally elected boards.
This unique system is so responsive to the needs of its citizens that it is admired by other natural resource entities throughout the nation, Mike said.
The 30 member team of the Lower Platte South NRD shares a common regard for the stewardship of our natural resources; to manage them in ways that benefit the entire district, he added.
Since 85 percent of land in the Lower Platte South NRD is rural and 84 percent of the population is urban, the NRD serves a wide variety of interests:
• Continued maintenance responsibilities as one of the three partners in Lincoln's Antelope Valley Project.
• Restoration of the 150-acre Marsh Wren saline wetland, south of 40th Street and Arbor Road, in Lincoln, is expected to be completed this spring. This rare land type was once common in northern Lancaster and Saunders counties, but deteriorated due to agricultural and urban development. Marsh Wren would be the latest of several successful saline wetland restorations by the NRD.
• Construction of the Ash Hollow Dry Dam, just upstream from Waverly, also should be completed this spring. The dam will hold water only after a storm, releasing it at a controlled rate. Waverly has a history of severe flooding and this project will remove about 90 properties out of the floodplain.
But anyone can help their NRD protect lives, property and the future by providing input into the planning of projects and by educating themselves in ways to conserve our soil and water, Mike said.
To learn how you can get involved, visit their website at www.lpsnrd.org. Follow them on Facebook and Instagram for photos and information about the terrain and animals that make Nebraska unique.