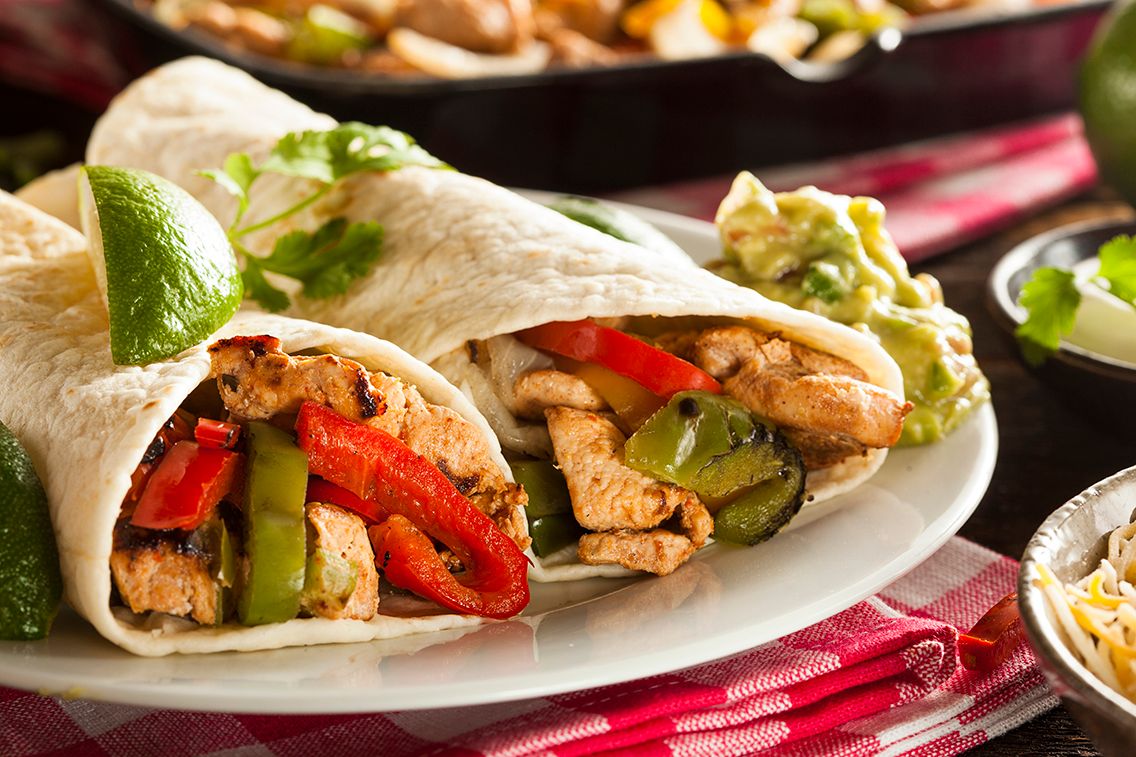 Heart disease is the leading cause of death for American men and women, accounting for 1 in 4 deaths each year.
But there is hope. People of all ages can make lifestyle changes to lower their risk of developing this deadly disease.
Here are some tips to help you live a longer, healthier life:
• Watch your weight.
• Quit smoking and stay away from secondhand smoke.
• Control your cholesterol and blood pressure.
• If you drink alcohol, drink only in moderation.
• Get active and eat healthy.
To help you with ideas for heart-healthy meals, here are some favorite dishes from the Continuum EAP team:
Chicken and Fruit Salad by Jennie Eckhout (My typical, yummy lunch during the work week.)
INGREDIENTS:
Bowl of lettuce
4 oz. grilled chicken boneless, skinless
2 tbsp. feta cheese
Assortment of diced fresh fruit: Apples, grapes, pineapple, oranges, pears, etc. (your choice).
OPTIONAL:
Add chopped nuts (walnuts, almonds, pecans, seeds)
All natural salad dressing
HINT: Grill all the chicken at the beginning of the week, so all you have to do is cut it up for your salads.
Fiesta Chicken Fajitas by Erin Hergott
INGREDIENTS:
4 (approx. 1 ¼ lb.) boneless, skinless chicken breasts, cut into strips.
¼ cup lime juice
1 garlic clove, minced
1 tsp. chili powder
½ tsp. cumin
2 tbsp. olive oil
1 medium onion, cut into thin wedges
½ to 1 cup of each: red, yellow and green peppers cut into strips
¼ cup salsa
8 (8-inch) flour tortillas, warmed
1½ cup 6 oz. shredded cheddar cheese
DIRECTIONS:
Marinate chicken in lime juice, garlic and seasonings for 15 minutes. Cook chicken in oil 2 to 3 minutes, or until chicken loses pink color. Add onion and peppers. Continue cooking 3 minutes, or until chicken is tender. Stir in salsa. Spoon mixture onto warmed tortillas. Top with cheese.
Crock Pot Chicken Enchilada Soup by Gail Sutter
INGREDIENTS:
2 tsp. olive oil
1/2 cup onion, chopped
3 cloves garlic, minced
3 cups less sodium chicken broth
1-2 tsp. chipotle chili in adobo sauce
1/4 cup chopped cilantro
15 oz. can black beans, rinsed and drained
14.5 oz. can diced tomatoes and chilies
2 cups frozen or canned corn
1 tsp. cumin
1/2 tsp. dried oregano
2 skinless chicken breasts (16 oz. total)
TOPPING:
Shredded cheddar cheese
Chopped scallions and cilantro
Diced avocado
Sour cream
DIRECTIONS:
1. Heat oil in a saucepan over medium-low heat. Add onion and garlic and sauté until soft, 3-4 minutes. Slowly add the chicken broth and chipotle adobo sauce and bring to a boil. Add cilantro and remove from heat. Pour into crock pot.
2. Add the drained beans, diced tomatoes, corn, cumin, oregano and stir. Add the chicken breasts; cover and cook on low heat for 4-6 hours.
3. Remove chicken and shred with two forks. Add chicken back into the soup; adjust salt and cumin to taste. Serve in bowls and top with cheese, avocado, scallions and cilantro. Also great with sour cream or crushed tortilla chips. Enjoy!
Enchilada Lasagna by Valerie Williams
INGREDIENTS:
1 lb. ground turkey
1½ cup shredded Mexican or taco blend cheddar cheese
1 cup canned diced tomatoes
1 cup cottage cheese
¼ cup drained jalapenos (optional)
½ cup chopped green onion
2 tsp. chili powder
2 garlic cloves, crushed
12 (6-inch) corn tortillas
1 cup taco sauce
DIRECTIONS:
Brown turkey. Once cooled, combine with cheese (reserve ½ cup for topping), tomatoes, peppers, green onion, chili powder, garlic and cottage cheese with cooled turkey. Spray 9x13 pan. Lay four tortillas on bottom, then top with ½ mixture. Layer another four tortillas and top with remaining mixture. Top with tortillas and spread taco sauce on top. Sprinkle with remaining cheese and bake at 375 degrees for 20 minutes.
Recipe and nutrition information here (37g of protein!): http://www.menshealth.com/recipes/enchilada-lasagna