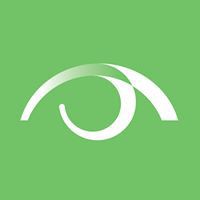 EyeCare Specialties, a Continuum member company since 2002, has earned a reputation of being one of the best organizations in Lincoln, not only for its exceptional service and technology in the eye health industry, but also for its dedication to the employees who serve their patients.
Independently owned by its panel of doctors, EyeCare employs 120 individuals in seven offices and clinics in Lincoln, Beatrice and Fremont. Their organization includes Clinic and Contact Lens technicians, Vision Therapists, Communications Specialists, Patient Services and Administration. A unique feature of EyeCare is its Center for Vision Development which specializes in Vision Therapy to treat vision disorders in youth, athletes and adults. Intended to make the visual system more efficient through a series of exercises and treatments, Vision Therapy teaches the brain how to use both eyes together to see.
Marsha Gerlach, Vice President of Human Resources, discussed the different ways they use EAP as part of their organization's benefit package. Marsha asserts, "We want to take care of our employees not only at work, but when they are home with their families as well. With that goal in mind, we have confidence that Continuum EAP can provide our employees with the resources they need."
Something else she values in Continuum is its partnership in providing personalized training and leadership development courses to supplement their own continuing education goals. Marsha appreciates that Continuum is not just an employee assistance provider but takes a holistic approach to offering wellness services to employees and their families, including health and nutrition, legal and financial services.
"EyeCare Specialties strives to support a company culture in which we all care for our patients and co-workers as we would our family. We have a strong desire to continue to grow personally and professionally to be the leaders in eye health. We like to have fun at work and we celebrate each other. We also like to give back to our community by volunteering," Marsha states.
Always striving to provide the best possible care, EyeCare uses the latest technology to assist its patients. And their commitment to employee well-being allows their staff members to consistently deliver that high level of hospitality and care.
To learn more about EyeCare Specialties, visit www.eyecarespecialties.com.