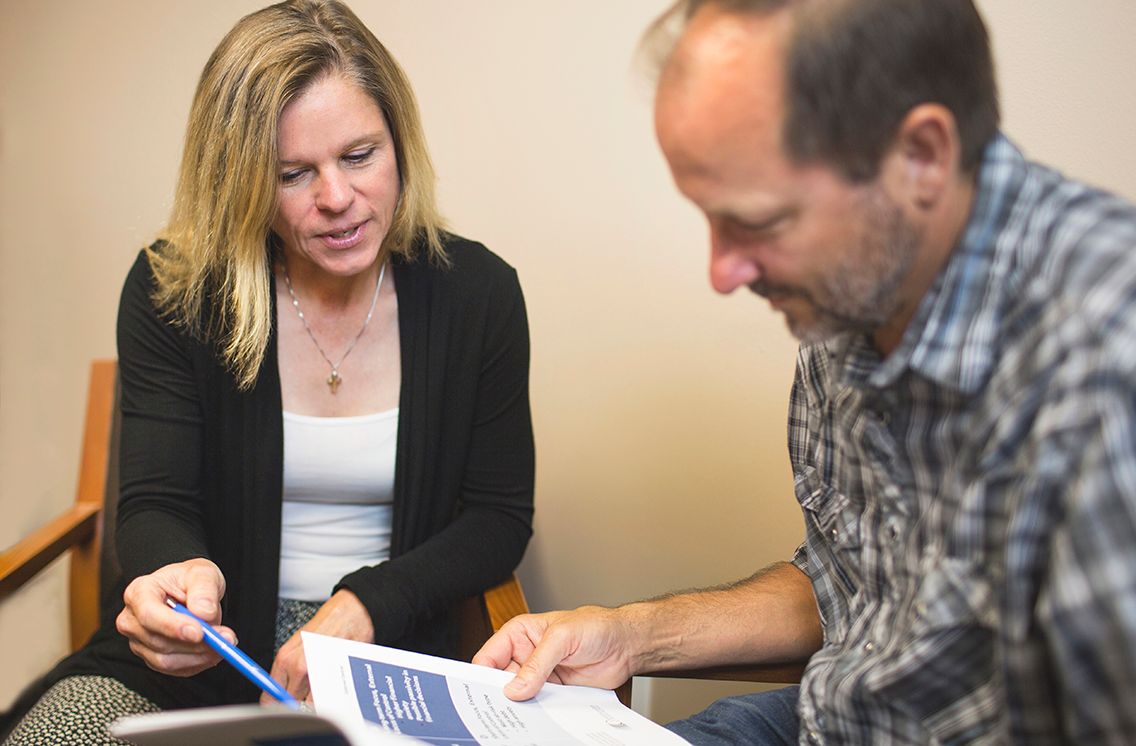 A member of the Continuum EAP team for 11 years, many of you may know her as Jennie Wall. However, this newlywed now goes by Jennie Eckhout.
Daughter of a psychologist and Army major, Jennie moved around quite a bit as a young child before her family settled in Lincoln, Nebraska when she was in the 2nd grade. We have all heard the saying, "The apple doesn't fall far from the tree." This statement rings true for Jennie, as she followed in her mother's footsteps when she entered the mental health field 20 years ago.
Always up for the next adventure, perhaps a nod to her childhood spent in Atlanta, Germany and traveling in Europe, trying and learning new things is what keeps Jennie thriving.
The diversity of services offered by Continuum provides her the opportunity to assist individuals in the pursuit of overall wellness, which she appreciates. Jennie holds a Master of Science degree in Marriage and Family Therapy from the University of Nebraska-Lincoln, and serves clients as a counselor, certified financial social worker and wellness coach.
"I truly enjoy people and being a part of their journey as they overcome obstacles, whatever those may be," Jennie said. "Being able to witness someone having an 'aha!' moment, these are the things that keep me going."
Jennie also is the Continuum liaison for the Lincoln Police Department's IRO committee. This group of internal resource officers plays an important role in coordinating critical incident stress debriefings for first responders and keeping Continuum services top-of-mind for employees and their families.
"The IRO committee is a bunch of wonderful police department employees. They care about the people they work with and do a great job keeping people connected with Continuum. The collaboration is wonderful," Jennie said.
When she is not helping clients improve their physical, emotional or financial health, Jennie enjoys working out, camping, fishing and spending time with her husband, Kevin. She also has two grown children and a 15-year-old dog, Payton.