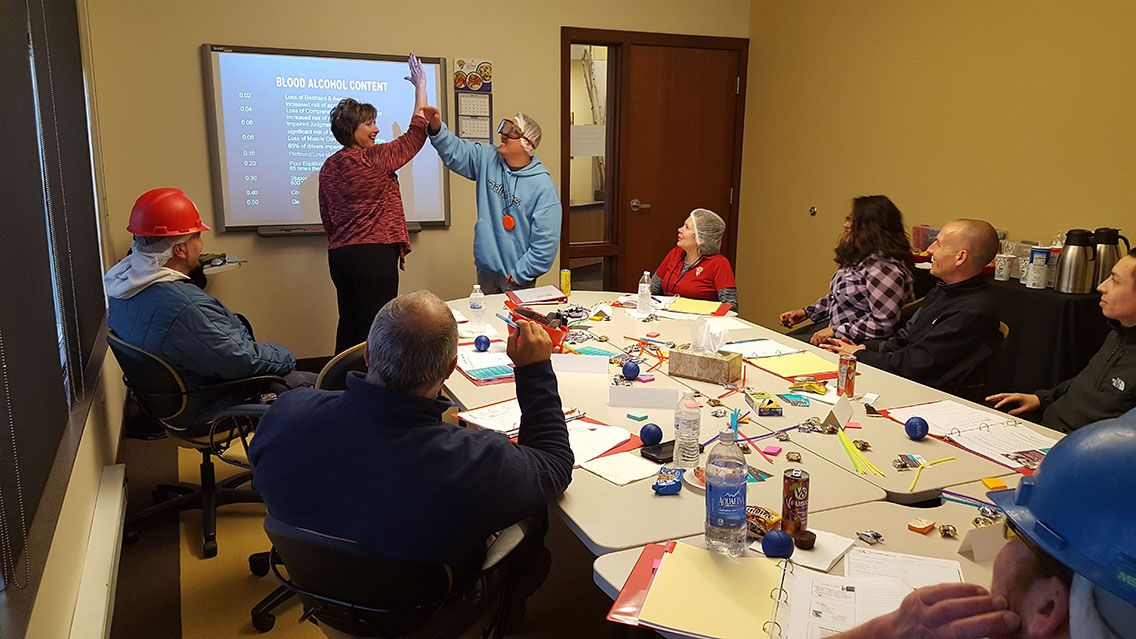 It's no secret that companies that recognize and invest in employees who demonstrate aptitude, enthusiasm, and skills, and facilitate their advancement through the implementation of learning support resources, will have the best success with retention, morale and productivity.
Tecumseh Poultry, producers of Smart Chicken®, boasts a nationally renowned, environmentally conscious poultry process from growing to packaging air-chilled chicken; they also recognize it isn't glamorous work and a low unemployment rate presents challenges in building and preserving a sustainable workforce. Expanding the knowledge, talent and communication via growth and development training is a necessity to support the day-to-day productivity and the company's long-term business strategy.
With 632 employees in two production facilities representing 11 languages or dialects, personnel issues are bound to arise. Effective leadership in a physically demanding, fast-paced facility requires quick thinking to solve production problems as well as skillful awareness of company culture and positive ways to lead others.
Dana Rautenbach of Smart Chicken's Training and Development Department, alongside Leadership Development Manager Ali Moghadam, launched Smart University, an in-house corporate learning center in January 2016. Supervisors, managers and front-line leaders in the Operations Department are chosen to participate in a 12-month course intentionally designed to focus on character development and fundamental leadership skills for those who are able to transfer Smart's people-centered culture and sustain it.
Nearly eighteen months has passed since the inception of Smart's corporate learning center and its initiative to home grow their next generation of leaders. In 2016, Smart University trained 108 employees, produced 570 training opportunities and facilitated over 2,500 learning hours through the Training & Development Division alone.
Continuum contributed to Smart University's success by facilitating on-site sessions for participants in the Leader Fundamentals Series, as well as hosting Leadership Academy sessions, which management staff regularly attends. Dana shares that moving forward in 2017, specific Leadership Academy sessions offered by Continuum are being utilized as a requirement for their new Leadership Training Series curriculum as well.
Selecting, planning, coordinating and training human potential requires dedication, time and resources. Dana's company background in Marketing and Sales and most recently overseeing Human Resources at the Tecumseh facility certainly speaks to her own leadership skills in co-facilitating a training program of this magnitude.
She finds relief in having Continuum as an immediate resource "just a phone call away," whether for consultation in sorting out the best course of action to take on a performance concern, or to refer an employee in need of assistance to one of Continuum's professionals.
In March, Tecumseh's union employees became eligible for EAP benefits for the first time since the Waverly facility became a member company in 2010. Dana shares the response has been excitement and pleasant surprise at the variety of services Continuum offers. She notes listing EAP services as part of their benefits package is valuable to them as an organization and gives them a competitive edge in hiring.