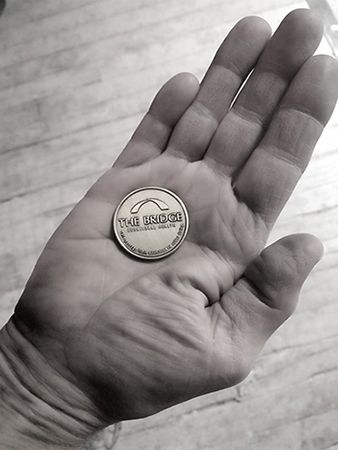 The Bridge Behavioral Health got its start more than 30 years ago as a civil protective custody program for the highly intoxicated. Since then, The Bridge has evolved into a 24-hour, open door agency providing a wide array of services to help address substance use and mental health issues.
"Our mission is to assist men and women with behavioral health issues find help and hope and return to the community as productive members," said Phil Tegeler, Executive Director of The Bridge and Continuum EAP board member.
Typically, those who come to The Bridge are disheartened, losing hope and feeling disconnected because they haven't had much success in trying to address their addiction or mental health concerns, Phil said. Many have limited resources, so there is not a lot at their disposal to create change. That is where we come in and help engage them in moving themselves forward.
This dynamic agency continually tries new approaches to tackle the unmet needs of the community. Since its beginnings as a single-service provider, The Bridge has expanded its offerings to include emergency withdrawal, residential and outpatient treatment, family care and community education. The agency even has a therapy dog, Eddie, to assist in the treatment of its clients.
Bringing The Bridge's mission to life is its dedicated employees.
"It is challenging work. We ask a lot of our employees. We deal with people who are some days at their worst," Phil said.
Anxiety, fear, frustration, anger and embarrassment are all emotions The Bridge's clients are balancing.
"Our employees are able to work past the emotions presented to them and focus on the mission at hand. We are blessed, because they are what make those services happen."
Phil views providing quality EAP services as one of the best things The Bridge can do to help its employees be successful in their work. And with a history in the employee assistance field, he also understands the value of offering employees a separate, confidential place to focus on the issues they are facing outside of work.
Since I've been involved with Continuum, I have been impressed, Phil said. Continuum's longevity indicates it has been successful over the long haul for those it serves, both clients and companies.
To learn more about The Bridge Behavioral Health and its work in the community, visit https://thebridgenebraska.org/.