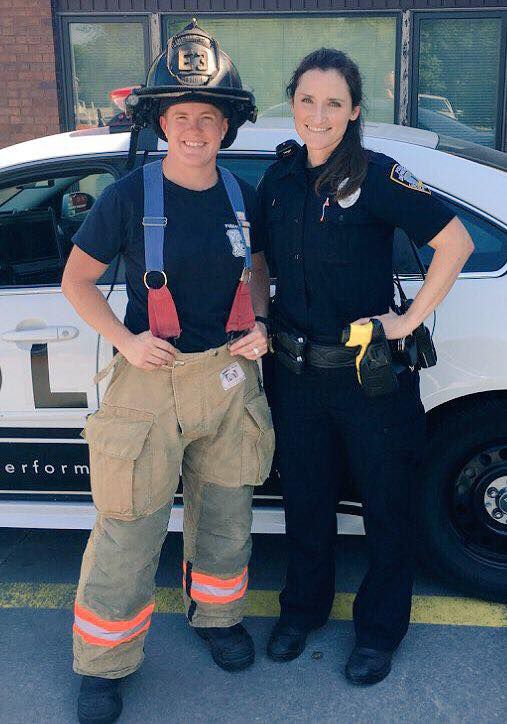 As first responders, police officers and fire & rescue personnel are exposed to physically and psychologically demanding situations that over time increase the likelihood of traumatic stress spilling over into their personal lives. It is common to see accumulative stress, substance use and mental health concerns occur in this line of work. Adapting to unpredictable circumstances, long hours alternated with periods of inactivity, keeping up with evolving technology and processes are all factors that take a toll on their well-being.
Since 1978, Continuum EAP has collaborated with the City of Lincoln to offer EAP support services to all City employees. After discovering police officers and firefighters were less likely to access services due to skepticism and distrust of "outsiders" being able to understand their work world and experiences, Continuum and City staff developed a strategy to merge the advantages of an outside employee assistance service with the benefits of insiders who understood the culture and dynamics of each of these departments.
In 1984, Continuum EAP partnered with both the Lincoln Police and Fire departments to launch the Internal Resource Officer (IRO) program. This plan to modify EAP services by introducing an internal system of confidential peer support blossomed over the next two years. It began with volunteer IROs from each department, who were trained on the EAP process and how to encourage and facilitate accessing services.
Since that time, the program has trained nearly 100 IROs to assist employees and their families in sustaining psychological and emotional well-being as they meet the demands of inherently stressful jobs. Currently, 12 police officers and dispatchers serve the police department and 17 firefighters and paramedics support fire department personnel.
The impact of the program is best understood when discussed by those who have committed to working in the IRO role.
MICKEY ROSCOE/LFR
Mickey Roscoe, Firefighter/Paramedic, has been with LFR for 23 years and an IRO for nearly 20. He shared, "The IRO Program gives my fellow firefighter brothers and sisters resources to deal with stressors we encounter on the job . . . and an outlet for assistance. . . so that when we leave the job we are OK."
BRIAN JACKSON/LPD
Brian Jackson, Assistant Police Chief since 2011, who also served as a Committee Chair after his career began in 1987, emphasizes the time and money invested early on for this innovative resource is invaluable. Knowing the culture of law enforcement, Jackson asserts having a credible and confidential model for internal support is critical; competent training, innovation, creativity and ownership of the program by the IROs helps minimize stigma about reaching out, and keeps the program, "fresh and in front of them (employees)." He attributes the positive and stable relationship with Continuum EAP over the decades to solidifying the value and accessibility for those who want to seek support, and believes it is a factor in officer retention. Jackson is proud to know their IRO program is a model other law enforcement communities seek to emulate.
NANCY CRIST/LFR
IRO's take on many functions within their departments from reaching out to provide support on scene, to orchestrating debriefing sessions following incidents that have the potential to create stress and trauma to educating employees on stress management and self-care. Nancy Crist, LFR IRO program chair, provides department-wide education and guidance every 18 months, in an attempt to ensure that all firefighters are aware of current trends and are mindful of monitoring their own stress levels, and engaging in healthy self-care activities.
Nancy acknowledges, "Our mental wellness needs have increased over the years as we as firefighters are exposed to an increasing number of critical and unusual calls . . . making the presence of the IRO program all the more significant."
ANGELA SANDS/LPD
Angela Sands has been an officer for five years. Injured in a traumatic incident in 2015, she got a firsthand perspective of dealing with PTSD, worrying about the impact her mental health had on her job, and the struggle of trying to cope alone. The aftermath of her own difficulties inspired her to apply to become an IRO and be an advocate for others, "I didn't want this terrible event to win. I wanted to be there for the next officer." Self-disclosure is part of her effort to break down the barrier of silence and help others be more comfortable in seeking help.
Continuum EAP is proud to have worked with both of these departments over the past 33 years to create a successful program that helps care for the important first responders who keep the Lincoln community safe.