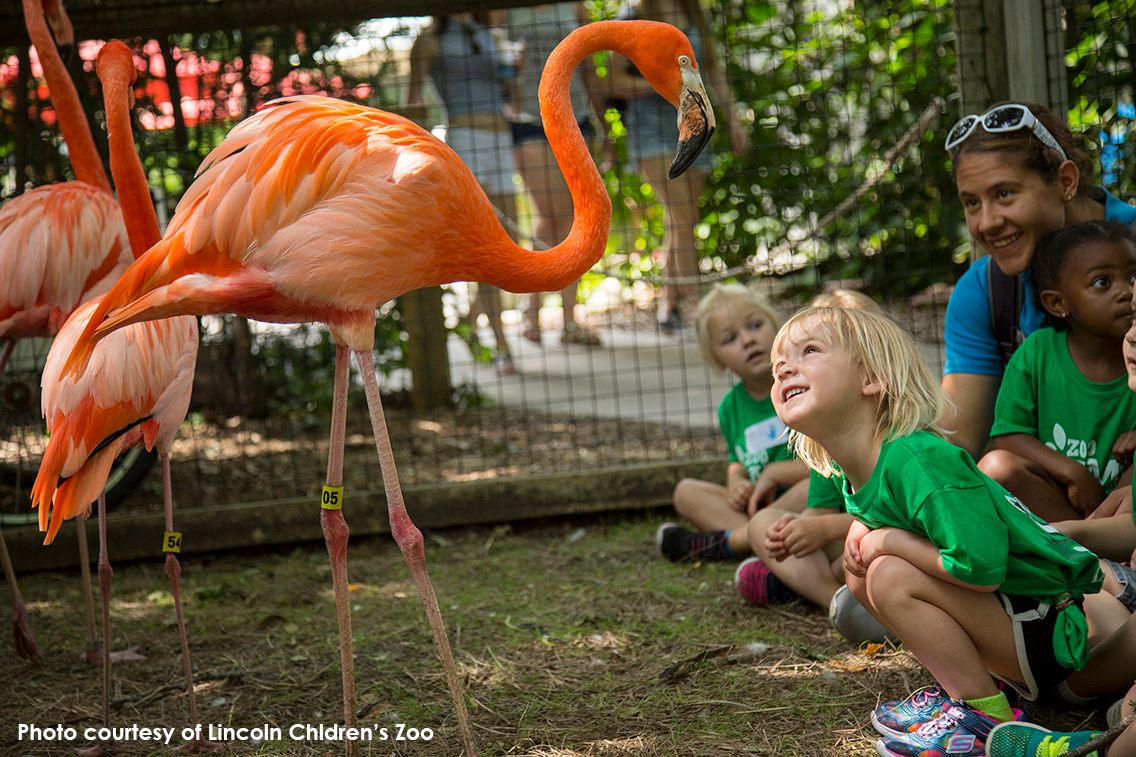 As someone who came of age in the Lincoln, Nebraska area, the Lincoln Children's Zoo holds a special place in my childhood memories. I recall the excitement of feeding Leo, the paper-eating lion, and watching the scraps of paper dangled before his mouth mysteriously disappear. The wonderment of the Zoo's transformation for everyone's fall favorite; Boo at the Zoo. Where, at dusk, a wizard with a long white beard welcomed families dressed in their Halloween attire to trick-o-treat among the exhibits. And my mother will never forget the time we were visiting an animal encounter station and her surprise when a featured reptile wrapped itself around my young arm. I squealed with glee, and she squealed with fright, as she delicately unwound the snake and returned it. She still says in almost disbelief, "It wasn't slimy though."
That's the real magic the Lincoln Children's Zoo has been sharing with the hundreds of thousands of guests who enter its gates each year, the chance to get up-close and personal with animals from around the globe.
Ryan Gross, Lincoln Children's Zoo Director of Creative Strategy, shared that since the Zoo opened in 1965, the goal has been to balance the time spent viewing animals and the opportunity to interact with them.
It's a model that remains successful. While the Lincoln Children's Zoo is one of the smallest zoos in the U.S., per acre it is still one of the most visited.
The small but mighty Zoo is trying to make a world of difference by doing its part to save endangered animals and educate youth on the importance of conservation.
"In a world where technology is king, we take pride in getting people outside to experience and interact with our diverse population of plants and animals," Ryan said. "Engagement is key to learning and understanding."
If people connect with our animals and understand their importance, when something happens to those animals in the wild those people will be there, he said.
Thus creating the next generation of advocates.
Firsthand interaction with new species is at the heart of the Zoo's current expansion project.
"Everything we are doing with the expansion goes back to our roots," Ryan said.
In 2019, the Zoo will open with four new areas which will create more interaction, more contact and more family memories than ever before. It will include a world-class giraffe feeding experience, an up-close tiger encounter, an indoor adventure where children can climb with spider monkeys and a plaza with a playful stream.
The Lincoln Children's Zoo is not only dedicated to engaging its visitors, but also the passionate staff who keep the Zoo, its mission, and its plants and animals thriving.
"Having an employee assistance program is incredibly important," Ryan said. "When people have struggles or could use assistance developing professionally, having a program available to help remove roadblocks is of great value."
When employees have the opportunity to grow and develop themselves they are in turn bettering the organization, he added.
To learn more about the Lincoln Children's Zoo and its planned expansion, or just to see fun photos of the animals, visit www.lincolnzoo.org.