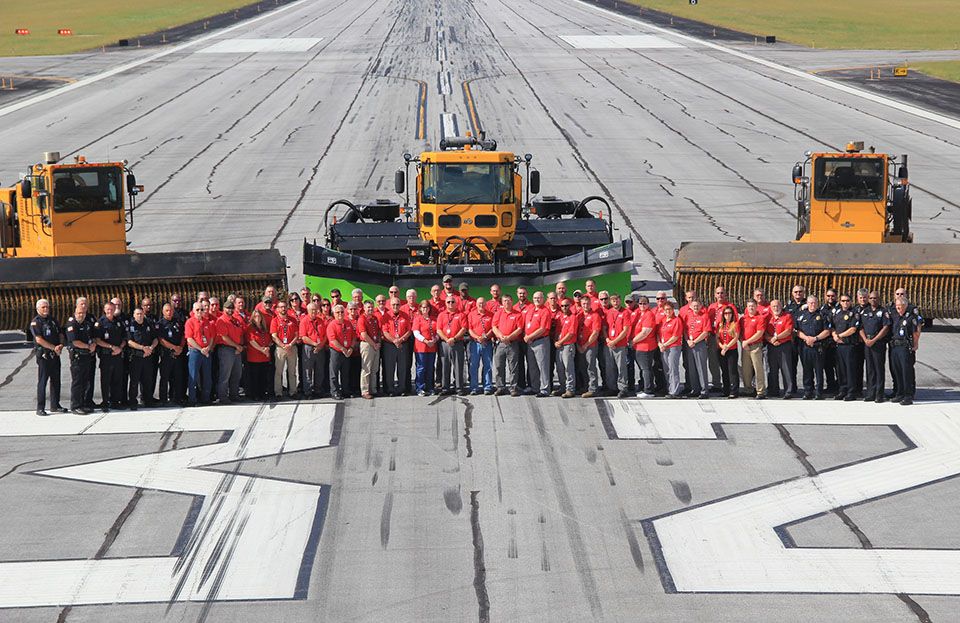 From its winding thoroughfare along Adams Street to the departing gate, Lincoln Airport Authority's Executive Director David Haring wants passengers to experience the welcoming environment of the Lincoln Airport (LNK). Mindful of the competing Omaha airport just an hour away, David shares that re-imagining the customer experience was one of his primary goals when he assumed leadership in 2013. He expresses pride in the benefits LNK customers receive that those flying from larger terminals do not. Such as not having to arrive as early for flights, easy navigation around the airport, and something as simple as free coffee at each gate, which all makes LNK feel like its own relaxed community.
A transplant from Wyoming, David's own experience as a Lincoln visitor has helped shaped some of his vision for the airport to be welcoming yet progressive. Though LNK is one of the smallest airports, it is one of the largest in the nation in terms of its land size. Spanning 5,500 acres, the Airport Authority manages more than 100 properties on its grounds. Averaging 8 to 12 flights per day gives customers a lot of flexible options for traveling, though David speaks most excitedly about gaining positive headway in targeting more air carriers to fly out of LNK.
David's experience in the aviation industry and personable energy eased the cultural transition that comes with any change. Employing more than 80 people in a wide range of occupations from facilities maintenance, engineering, administration and customer service, and the sheer volume of properties maintained, David asserts the employees are second to none. His philosophy of leadership is underpinned by collaboration, acknowledging all employees have insight and value, and maintaining an open-door policy, whether it's connecting with employees one-on-one, or himself representing Lincoln Airport Authority by responding to customer inquiries and staying active on social media.
The task of balancing an employee focus with the customer experience is an ever-evolving challenge. A Continuum member company since 2007, Lincoln Airport Authority utilizes EAP as a resource most often to support its training and wellness programs. Striving for employee-driven safety and wellness initiatives, David recognizes personal and professional development is also an evolving process. He views training as an opportunity to enhance leadership and communication skills at every level to better support the multi-faceted work environment.