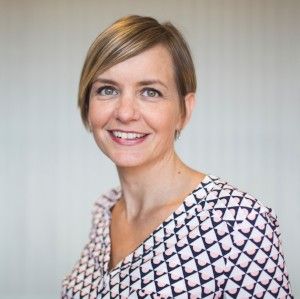 A member of the Continuum EAP team for more than three years, Valerie Williams is best known for helping clients and member companies achieve their goals. In addition to her passion for her work, Valerie has other interests that we are excited to shine a light on.
What is one unique thing about your childhood? I experienced growing up in the city and on a farm, so I feel at home in either setting. I loved playing in the dirt but also adored the glamour of high fashion.
What's your secret talent? Equanimity (Definition: Mental calmness, composure, and evenness of temper, especially in a difficult situation.)
What's the most recent show you've binge-watched? The Handmaid's Tale. It isn't something I'd normally watch, but it hooked me after the second episode.
What is your motto or personal mantra? Don't make things harder than they need to be.
What habit do you have now that you wish you started much earlier in life? I began learning mindfulness about six years ago and would have benefited from having those skills in my younger adult years. I think it would've lessened my perfectionist tendencies sooner!
Tell us a little bit about your family. My mom was the oldest of 13 kids, and I have six siblings, so family gatherings are always large (and loud). My three kids are in college now and I love being an empty nester. It's awesome having an extended family that celebrates each other and supports each other through hard times.
If you could choose anyone, who would you choose as your mentor? This is easy... Carl Jung! His work in psychology fascinates me and influences a lot of my therapeutic style.
Why did you pursue a profession in the mental health field? I have been intrigued with wanting to understand "what makes people tick" since taking a high school psychology class. I am a late bloomer though, just starting in the field 7 years ago.
What is your favorite part of the job? I really enjoy being part of another's journey in a supportive way, to hear their story and help create space for the hard work of growth and change.
What three words would you use to describe Continuum EAP? Integrity. Professionalism. Camaraderie.
What makes Continuum EAP unique/special? There is a great feeling of teamwork. Our services are driven by a standard of excellence that in my opinion surpasses other EAPs.
What are three career lessons you have learned thus far? 1) I will never stop learning (which I am happy about). 2) Attending to my own well-being is necessary to be present in my work. 3) We all feel our pain 100%.
What tips would you give someone struggling with a personal relationship? I usually recommend that a person, "Stay in their own lane." We disempower ourselves by fault finding and believing others are responsible for us. Doing a little self-soothing can help us slow down reactivity and better regulate emotions. Look for what's going well, and build on that.