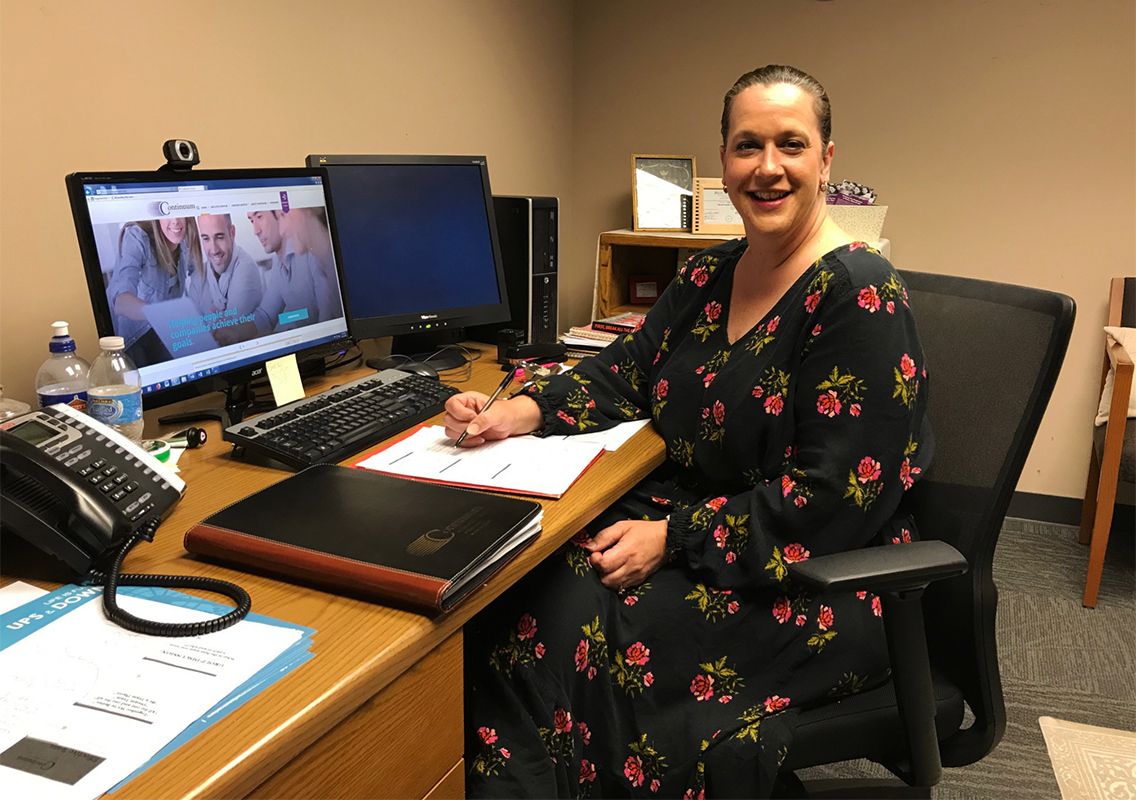 Occasionally, we like to step back and highlight the talented team members at Continuum EAP. Meet Jenny Hill, EAP Professional. Jenny provides support to employees and organizations through counseling services, account management and trainings. Let's take a moment to get to know Jenny in our latest employee spotlight.
What drew you to the employee assistance field?
I have been lucky enough to work with several other counselors who have worked in the EAP world who have encouraged me to learn more about the field. In addition, I have personally been in varying administrative positions in my career and the importance of EAP is essential in understanding employer-employee issues. I wanted to learn more about these processes and advance my skills.
What is your favorite part about working at Continuum EAP?
My favorite part about working at Continuum is the variety of people I get the opportunity to work with and the diversity of the work I engage in. No two days are ever the same!
What is the most challenging part of your job?
The most challenging aspect of my work is changing roles throughout the day. The spectrum of whom I work with day to day is diverse in terms of the client and service provided. I have to adjust my approach and role appropriately to match client and company needs.
What is the most rewarding part of your job?
The most rewarding part of my job is learning new skills from other professionals and receiving positive feedback from clients or companies I work with!
Who is your role model and why?
My mother is one of my role models. She demonstrated great work ethic while raising and encouraging four children. She is the glue that holds our family members together.
How do you engage in self-care outside of work?
I do my best to separate my work life from my professional life. I regularly schedule activities with friends and time to see extended family. I read books for relaxation and enjoy gardening, spending time with my golden retrievers, and taking walks. A good night's sleep is a must!
Do you have a motto or quote that you like to live by?
"The mind is everything. What you think you become."

- Buddha
I love this quote because I think it speaks to how powerful our minds and thoughts are in relation to how we feel and behave.
What is a fear that you have overcome?
I've always been a good swimmer and I love being in the water. However, cliff jumping was always such a frightful idea. I was able to overcome this fear and jumped off cliffs in Jamaica!
What are some of your favorite hobbies?
My favorite hobbies include watching documentaries, reading classical literature, fishing and baking.