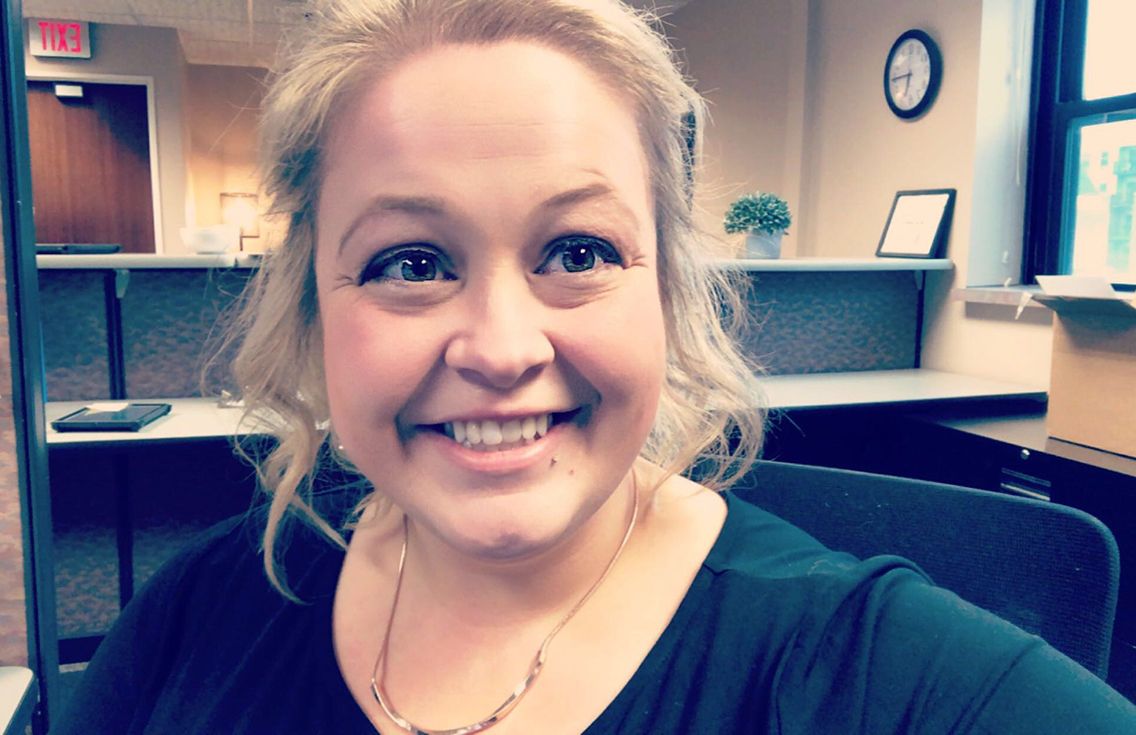 Periodically, we like to step back and spotlight members of the Continuum EAP team. Meet Rachael Cooney, Scheduling Coordinator. Rachael recently joined Continuum and plays a critical role in Continuum's day-to-day operations by assisting clients accessing services and tackling a number of other key tasks that help keep Continuum running smoothly. Let's take a moment to get to know Rachael though our employee Q&A.
What is your favorite part about working at Continuum?
That every day is different and all the different tasks I have begun to take part in.
How do you utilize your skills and strengths in your current position?
I have strong multi-tasking skills, which I use to keep all the plates spinning. I can have multiple things going and not feel like I am going to crash and burn with any of them.
How would you describe your day-to-day at Continuum?
My day-to-day is never the same. Some days I'm on our social media liking, commenting, etc. Other days, I feel like I am never far from the phone. No two days are the same.
Who is your role model and why?
I like to imagine that I am my own role model — that my future self inspires me to be better.
That being said, if I were to have a spirit animal it would be Stevie Nicks, hands down.
How do you engage in self-care outside of work?
I spend a lot of time at the gym doing weight training, cardio, etc. I am also a very social person. I like to get out and do things and be spontaneous, but I also like to stay home and read and watch Paw Patrol with my toddler.
If you were to do something else as a career, what would you do?
If I were like 10 years younger and had to answer this question, I would assume I'd want to be some sort of social media influencer. That being said, because I am ten years older and realistic, I would have to say I would do something more along the lines of broadcasting, like hosting a morning show or something.
Do you have a quote or motto you like to live by?
I don't know if I live my life by it, but this really speaks to me as a person:
"Some women fear the fire. Some women simply become it." – R.H. Sin
Do you have any hidden talents you'd like to share?
I'm not sure what hidden talents I have. Physically, I can cross one eye and not both, and I have a double jointed right shoulder from falling out of a moving car as a child. So there are those.
Describe a fear you've overcome?
It is not anything amazing or life changing, but I never would go into a restaurant over lunch and eat by myself. It just seemed strange to me. Especially since at my previous job I always had people around who would want to go to lunch together. But I definitely have gotten over the notion in my mind that I need to be with a crowd to dine in.
What's your favorite movie line?
This is a tough one for me, because most of mine are context related. Also, who has just one favorite line from a movie or show? So here are two. (Yes, you need both.)
"Pitter patter, let's get at 'er!" – Letterkenny
"I want people to be afraid of how much they love me." – Michael Scott, The Office.