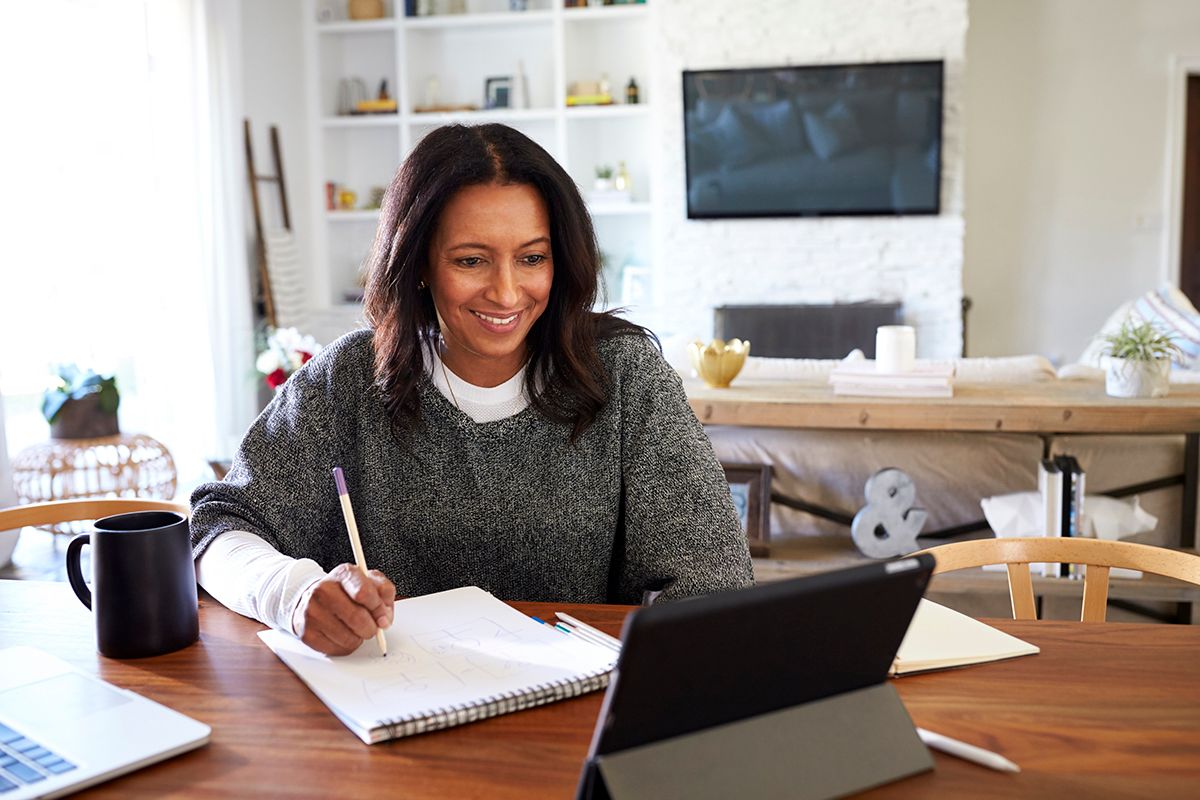 As organizations and employees make adjustments due to the COVID-19 pandemic, many people have transitioned to working from home as a part of the social distancing strategy. While this may provide new flexibility, it can also present new challenges.
Here are tips to help you thrive in a remote work environment:
Communicate, Communicate, Communicate...
Don't be afraid to ask for clear expectations, direction and feedback. If you feel lost or unsure of what to do,
let someone know.
Provide your manager and co-workers updates on projects or important tasks. A good standard is to check in twice daily (even if only for a couple of minutes).
Notify your team of your preferred communication method. E.g., email, phone calls, e-chats, etc.
Treat it like a "real" job...
Maintain your morning routine. Wake up at your regular time, shower and get dressed.
Create a space at home specifically for work. This could be a home office, but it might be repurposing a room or corner of your home.
Avoid working in bed. Sitting in an upright chair will save your productivity (and your back!). This also tells others at home that you're "at work."
End your day on time. Put everything away, create a signal to help you and your family recognize that your work day is done.
Help minimize distractions...
Use headphones or a sign on your office door as an alert to others that you are working. 
Set times of 45-50 minutes to work, followed by a 5-10 minute break.
Consider playing ambient noise, such as nature sounds, as this can help decrease household noise, increase concentration and lower your heart rate.
Take care of yourself...
Watch your habits during the day. If you are snacking more, relocate your work station out of the kitchen. If you are watching too much TV, hide the remotes.  
If you traditionally commute, utilize your new "free" time for something purposeful. For example, walk around the block in the morning to wake up your body and mind. 
Practice good self-care. Continue to do the things you enjoy – play games, read books or cook a fun meal.
Social distancing doesn't have to mean total social isolation. Stay in touch with your co-workers, family and friends!