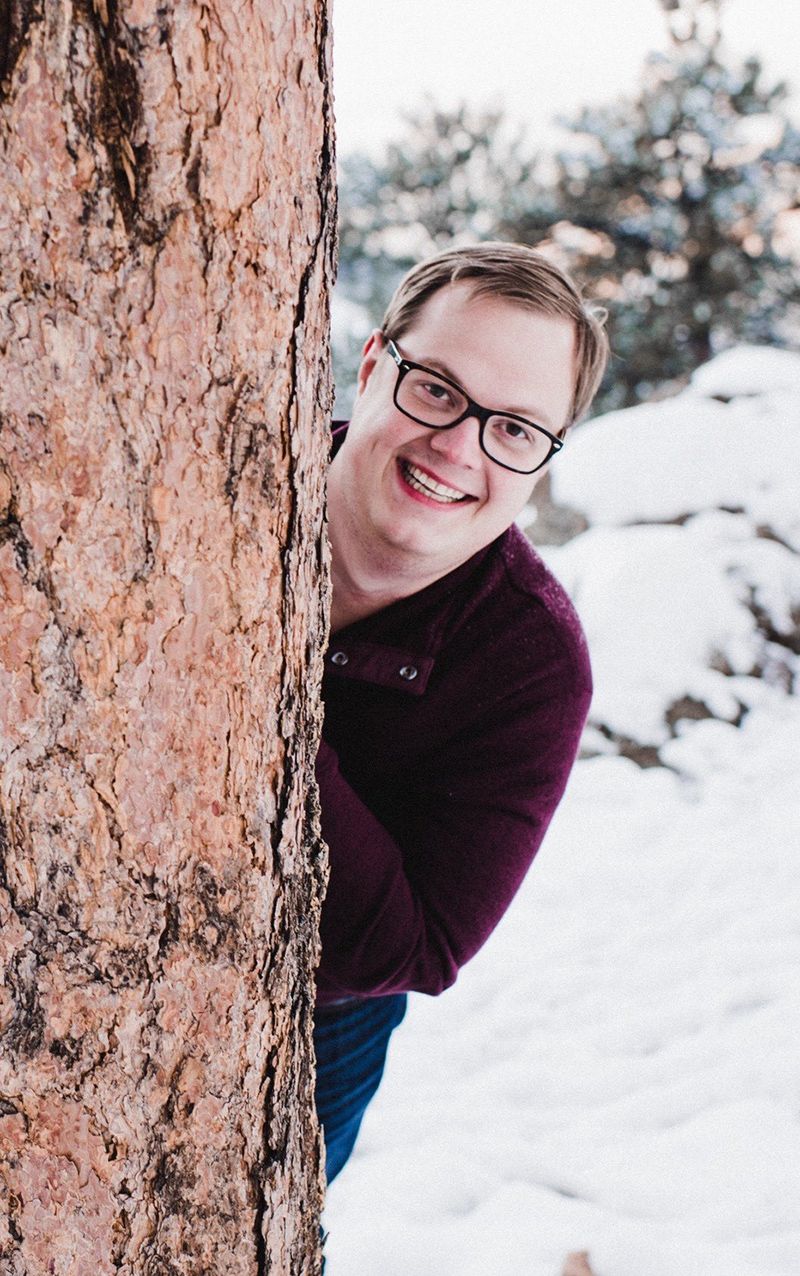 Periodically, we like to highlight the talented team members of Continuum EAP. Meet Aaron Kadavy, EAP Professional. Aaron provides support to employees and organizations through counseling services, account management and trainings. Take a moment to get to know Aaron in our latest employee spotlight.
WHAT WAS YOUR FIRST JOB?
I grew up on a farm, so I was always helping out with that for as long as I can remember.
IS THERE ANYTHING YOU LEARNED FROM YOUR WORK ON THE FARM THAT YOU APPLY TO YOUR WORK TODAY?
One of the things I learned is that there is a season for everything, some you want to go faster and some you want to slow down. Nature and people need a lot of patience, some hard work, and people to make the journey with you. Along with that, there is always something new to learn. I think those principles apply in just about everything I do.
WHAT IS YOUR FAVORITE PART ABOUT WORKING AT CONTINUUM EAP?
I love providing counseling services and helping people through whatever life and work issues may be coming up. Work is an important part of a person's life, and I enjoy helping them enjoy work. It is fun to meet and learn with so many different people. No two days are ever the same!
WHAT DO YOU ENJOY DOING OUTSIDE OF WORK?
I'm very active in my church, which is something that I enjoy and is very meaningful for me. I love being outside and finding projects to do: gardening, biking, camping, boating, you name it and I have probably tried, failed and tried it again! I also enjoy smoking meats and cheeses, which is something my family does not complain about.
WHAT IS ONE THING ABOUT YOURSELF PEOPLE MAY BE SURPRISED TO LEARN?
I know a lot about sports. Some would say an embarrassing amount. I rarely miss a sports question on Jeopardy! or during trivia. (And I watch Jeopardy! and love trivia nights.)
NAME THREE THINGS YOU COULDN'T LIVE WITHOUT:
My friends and family

Meat (hello smoked brisket!)

My wife (maybe the same as family, but she gets her own slot.)
WHAT IS YOUR FAVORITE BOOK OR MOVIE?
I read Tolkien with regularity, including some of his lesser-known writing and letters. However, my favorite book is Till We Have Faces, by C.S. Lewis. It's a mythological novel that retells the story of Cupid and Psyche.
DO YOU HAVE A MOTTO OR QUOTE THAT YOU LIKE TO LIVE BY?
It is hanging in my office! J.R.R. Tolkien writes:
"All that is gold does not glitter, Not all those who wander are lost.

The old that is strong does not wither, Deep roots are not reached by the frost.

From the ashes a fire shall be woken, A light from the shadows shall spring;

Renewed shall be blade that was broken, The crownless again shall be King."
To me this quote perfectly describes the depth of human experience and it means something different to me in each season. During COVID-19 it has said, "Deep roots are not reached by the frost" meaning in hard times, something unseen is growing and deeper rootedness keeps us sustained in those hard times. I also love that this particular quote acknowledges hope in all circumstances and that things will be made right in the end.